On Thursday 11th August 2022, our property expert and Head of International Sales for Mauritius, Anna Swiecka, visited the Fine & Country Head Office in Mayfair, London to meet with prospective investors for this beautiful paradise.
Nestled in the heart of the Indian Ocean, Mauritius is a true tropical haven, Anna describes it as; "the perfect place to live, work, invest and relax. The island encapsulates a safe destination for entrepreneurs, retirees, families or any individual with or without children. A remarkable destination to call home for those with a discerning taste."
Mauritius has a population estimated at about 1.3 million and has a convenient time zone for doing business (GMT +4). Anna tells us that the island is; "perfect for year-round living, as it offers dry and pleasant winters from May to October and warm and humid summers from November to April. English and French are major languages here, while Kreol is the native tongue. There is a well-established network of private international schools, from kindergartens to universities, with educational programmes in both English and French as well as easy access to local banks (MCB, SBM, MauBank, Afrasia) and international banks (Absa, HSBC, Baroda Bank, SBI). The local unit currency is the Mauritian Rupee. US dollars, Euros, YEN, RAND, Swiss Francs, GBP can be exchanged."
We asked Anna how the investor event in Park Lane went and she commented; "We have arranged private meetings with interested parties to explain our portfolios and fully understand the needs of the clients. We emphasize on a personal approach toward our clientele. With the investment virility options, we attract a different type of clients. From the entry-level investors up to premium buyers and diversity from different regions/ continents and demographics."
Read our blog on everything you need to know about buying property in Mauritius.
"If I could give a potential investor one tip it would be to know that it is completely safe to invest in Mauritius," says Anna, "especially since all transactions need to go via EDB- which is a government organization. Now is a great time to invest. With the current situation in Europe and pandemic experience, surely to diversify towards different region property portfolios is a great move forward. This is one of the reasons we are getting such a big interest from all around the world."
Investing in Mauritius
Fine & Country Mauritius offers a variety of different properties for sale, starting with apartments, townhouses, and a wide range of options for villas. View a selection of these homes below.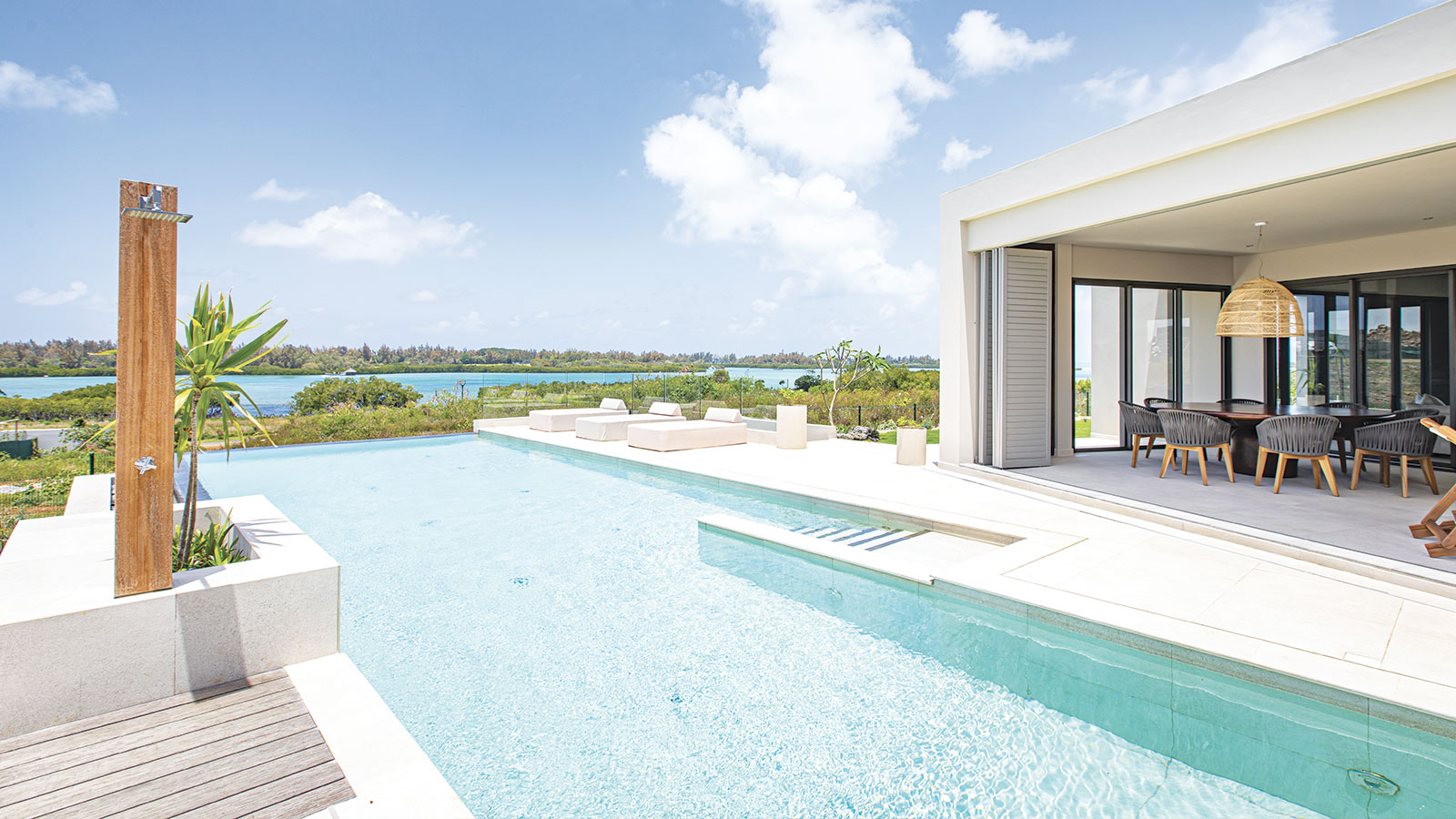 Located on the extraordinary East coast, nestled between majestic mountains and turquoise lagoon, this luxury golf estate is a 213-hectare tropical haven of gardens and 6km of coastline, sitting directly opposite the legendary Ile aux Cerfs. With its prestigious residential offer and hospitality experiences that invite you to relax, this estate has become a renowned destination, encompassing two 5* luxury resorts, an internationally recognised 18-hole golf course and a second just a hop away on Ile aux Cerfs, two exclusive beaches and an array of services and facilities such as a concierge, restaurants, gym, spa, tennis courts and a boat house.
This magnificent coastal villa is located in the south coast village of Bel Ombre, in the heart of one of the most preserved areas on the island. The property is set within a secure golf estate and the owner will have access to two five-star hotels and a championship 18-hole golf course. A swimming pool, multiple terrace areas and scenic views offer residents the ultimate retreat.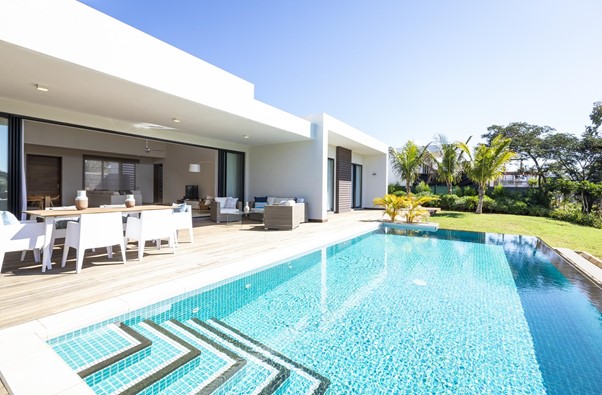 This modern riverside villa boasts an incredible view over the turquoise sea lagoon and is ideally situated in the heart of a private residential area on the north coast of the island. The property comprises five bedrooms with en suites and an open-plan kitchen, dining and living room, which leads onto a spacious terrace, ideal for al fresco dining and sunbathing by the outdoor swimming pool.
Contact us
To enquire about the exceptional properties available on the island of Mauritius, get in touch with Fine & Country Mauritius today.